Here is what we've been up to.
Last Friday I went with Emily and her class to a local Christmas Tree Farm.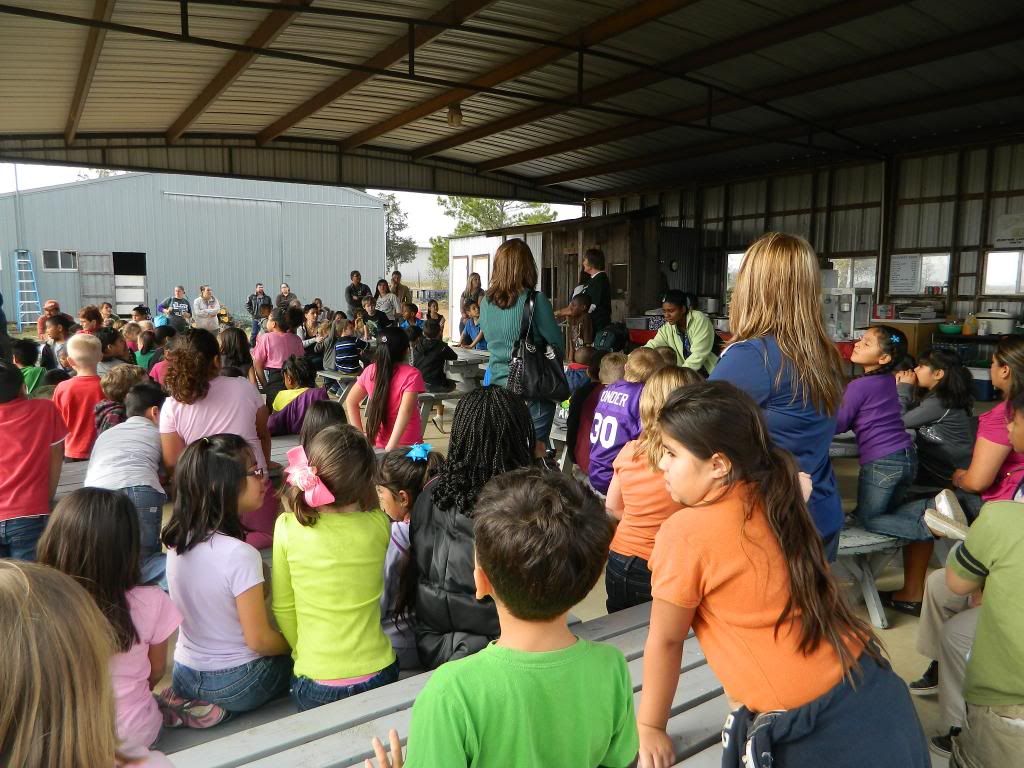 Lots of 1st graders at the Christmas Tree Farm.
We took a tractor ride through the farm, then came back and had some hot chocolate. Then Emily's class learned how Christmas Trees are grown.
They also learned about the different animals around the farm.
This guy was mugging for the camera.
And I took a picture of Emily with her infamous eye closed pose.
That night we went to our town's Christmas parade, were Emily immediately spotted a friend and they invited her to sit with them during the parade. So Mark, Ethan and I enjoyed the parade together.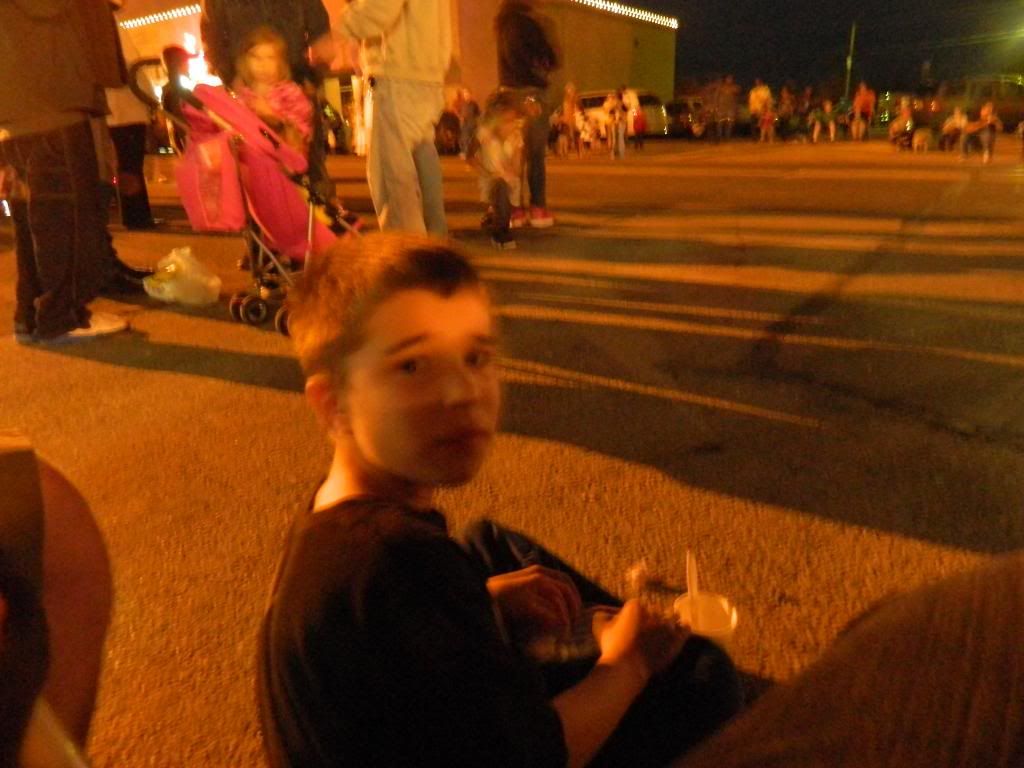 Ethan enjoying his hot chocolate and waiting for the parade.
Santa was there of course.
After the parade, we decided to eat at Sonic. The weather was a little warm, so we sat outside to eat.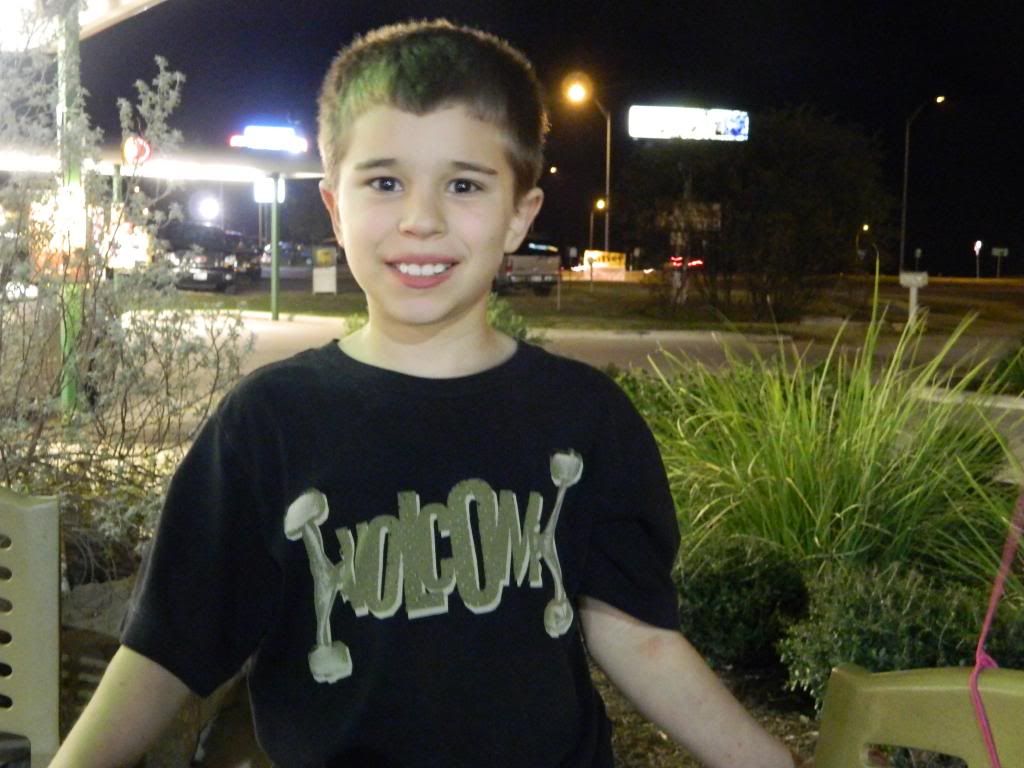 Ethan at Sonic.
I told Mark to smile and say "Complicated food order." I always feel for the people who cook our food when we go out. Everyone wants something different and made their own way. We apologized when the carhop brought our food out about all the different special orders, but the carhop was super nice and said it was really no problem.
On Saturday morning, we woke up bright and early to head to our downtown park. I entered Emily into a county recycled ornament contest. They asked that students make a Christmas ornament out of recycled materials. Emily was so excited to enter.
I had her make an ornaments out of a toilet paper roll. I cut it in 5 pieces and she painted it, and glittered it and glued it together. I wish I took a picture of it before she turned it in but I didn't. It looks similar to this. I found this photo on Pinterest.
Anyway, I received a call saying she won a prize and they would be presenting the prizes at the park on Saturday morning.
She won $10 for placing in the 1st/2nd grade category.
I won $25 for helping her with the ornament. That was a nice surprise! I wasn't expecting this!
Then, Emily won $25 for placing 1st in her category. We banked $60 on a toilet paper roll, some paint, glitter and ribbon. Woohoo!!
She was so excited!
To top it off, she and all the other winners got their picture in the local newspaper.
I told Ethan maybe next year he can come up with an ornament too. He didn't seem very thrilled, although he thinks $35 sounds pretty cool.
On a totally unrelated note, I finally signed up on Twitter. Does anyone else do Twitter? Follow me
@JenniferStroup2
.