Right before school let out, the Ethan and Emily's school held a talent show. Emily wanted to be in it so bad. I asked her what she wanted to do and she said she wanted to dance. I was a little apprehensive. I didn't think she would go through with it. But she was determined. She got her best friend, Emma involved and they came up with a dance routine and tried out.
When I got to the school to pick her up after the tryouts, they came running up with yellow pieces of paper saying they were picked for the talent show, just like in American Idol. So, for the next three afternoons, the girls practiced their routine. Emma's mom and I were more nervous than the girls!
We dressed them alike for the talent show and they were so cute.
But they did so good! They got up on stage and did their routine to the song Shake It Up and had a great time! We were so proud of them!
They were so proud of themselves, too! It's not easy getting up in front of a crowd and dancing your little heart out.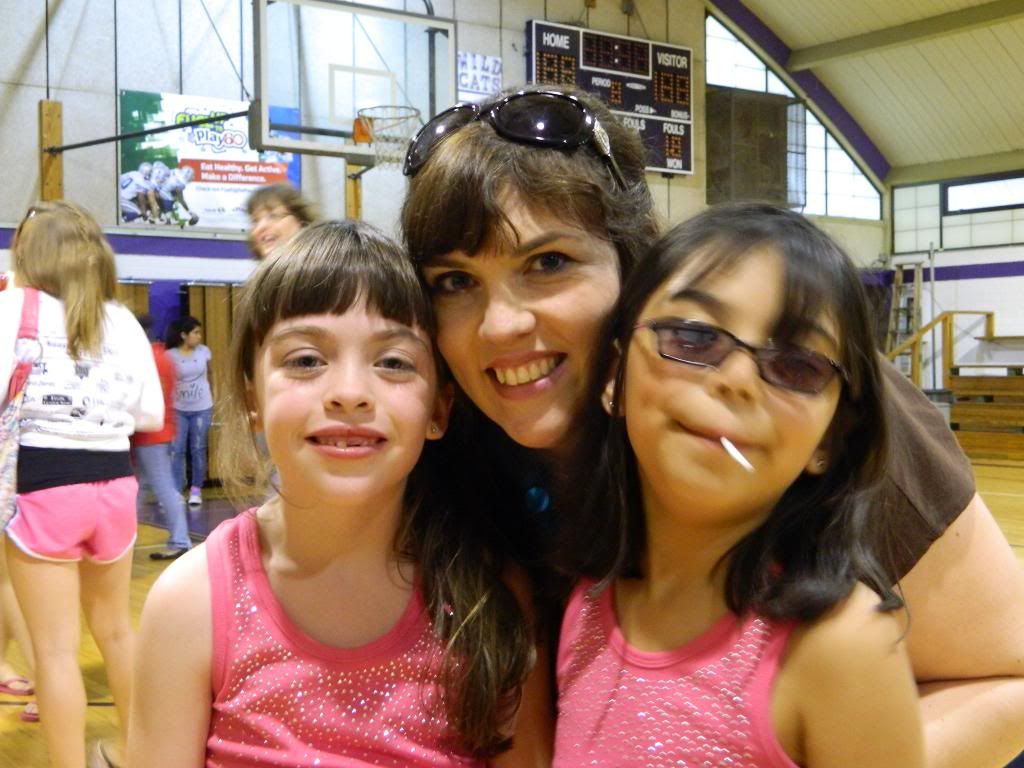 Me and the dancing stars!