On Saturday, we visited Mark's family in Waco for our Christmas with them.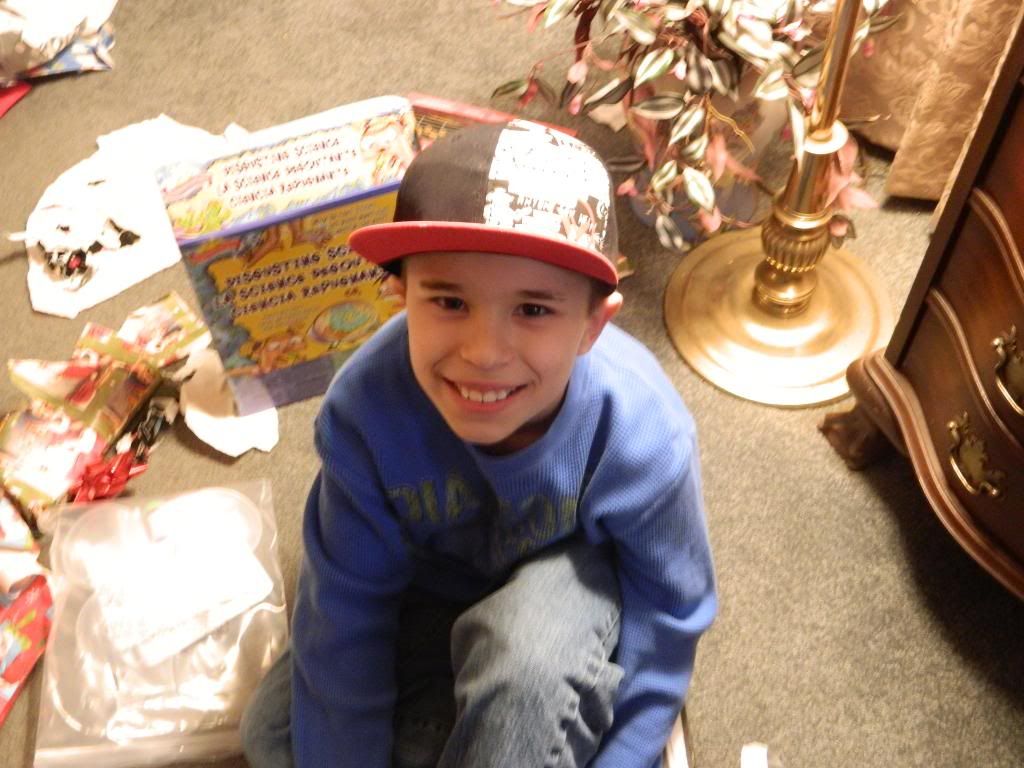 Ethan after unwrapping gifts.
As a special treat, we brought our niece and the kid's cousin, Angelina home with us. The girls absolutely love each other and always have a blast when they are together.
Then a little toenail painting commenced...
On New Year's Eve, Mark decided to get the kids a few fireworks.
This is the first time the kids have done fireworks. They had a few sparklers as well. This was the first time I had ever done firework, too. The kids and I had so much fun. They were non-stop smiles the whole time. I so enjoyed watching them have a blast with the fireworks. It thrilled me to see their smiles and hear their laughs.
I'm not so great with my camera, but here are a few pics from the fireworks.
Emily with her sparklers.
I have been dreaming and craving cinnamon rolls for a while now. So after work on Monday, I decided I was going to make some. They turned out so good.
I've blogged about these before. The recipe is from
here
. However I used regular powdered sugar and milk for the icing this time instead of making the caramel icing.
Tonight I made these cookies for an upcoming order...
Salted Caramel Chocolate Chip Pecan Cookies
Salted Caramel Chocolate Chip Pecan Cookies
Adapted from
Diary of Dave's Wife
recipe
3/4 cup butter, softened
3/4 cup brown sugar
1/2 cup sugar
1 egg
2 tsp. vanilla extract
2 cups of flour
2 tsp. cornstarch
1 tsp. baking soda
1/2 tsp. salt
1 cup chocolate chips
1 cup Kraft Caramel Bits
1/2 cup chopped Pecans
Directions
1. Preheat oven to 350 F.
2. Cream butter and sugar until light and fluffy. Add egg and vanilla and blend in.
3. Mix in flour, cornstarch, baking soda & salt.
4. Stir in chocolate chips, caramel bits and pecans.
5. Drop by spoonful onto cookies sheet lined with parchment paper or a silpat mat.
6. Sprinkle dough with a pinch of course salt (I used Kosher).
7. Bake 8-10 minutes until just golden brown. Do Not Overbake.
8. Take out of the oven, let cool on the cookie sheet for a few minutes, then transfer to wire rack to cool.